Maternity Shoot with Jenny South Photography
Posted on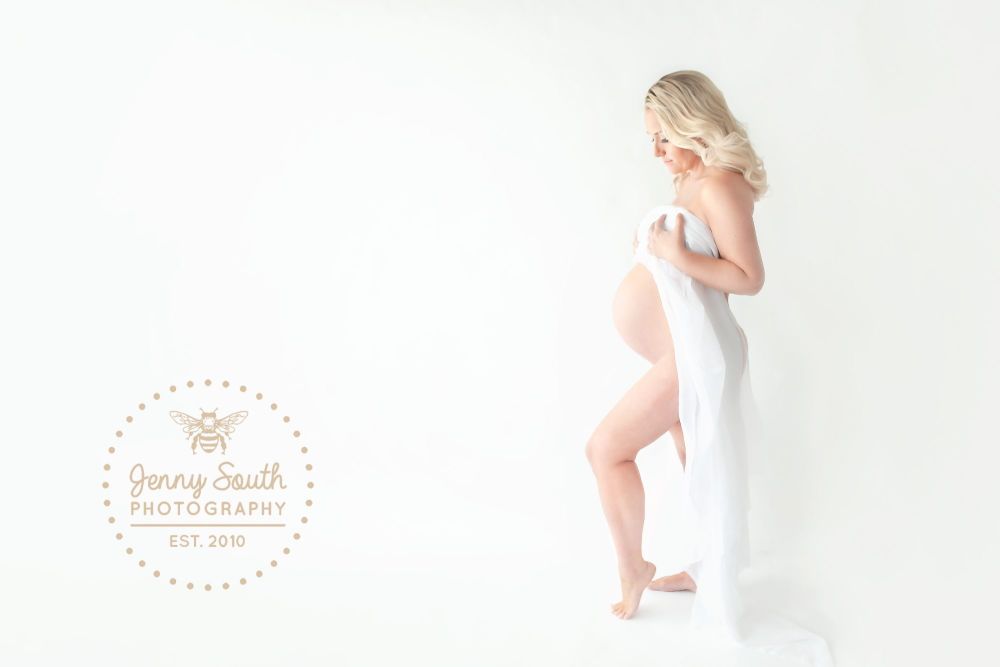 I met Jenny from Jenny South Photography at the Mothercare expectant parent event in Plymouth I was 16 weeks with a tiny bump, she had set up an in store free bump shoot to advertise her lovely maternity shoots, she had a long flowing dress hanging up and I was dying to put it on right there and then. I decided I had to book in for a shoot. Jenny recommended around 30 weeks when bump is nice and big but your not to uncomfortable at the end.
Unfortunately I broke my foot at 28 weeks and didn't want to be wearing the giant boot for my shoot so I postponed until 31 weeks when I could stand unaided again. In the mean time I sent Jenny some images from Pinterest that I liked and planned the shoot with her, she has a very thorough system of planning everything, even down to what kind of underwear will be best for those clever natural shots.
I really wanted a natural look to the photographs, but to look pretty to so I booked for my friend who is a hair dresser 'Styled by Sammy' and her sister to do my makeup. It was so lovely to be pampered.
I arrived at Jenny's eclectic studio in Plymouth, full of props and dresses and wonderful things. She had pulled out a selection of dresses and fabrics for me to try. Being in just nude underwear with a fully pregnant body you would think you'd be nervous but she put me completely at ease.
We started with some simple white fabric draped around me and we then moved on to the beautiful flowing dresses. The lilac one my particular favourite with fitted top and shear and opened over the bump just beautiful. When Jenny said "How do you feel about a floral crown" I said hell yes I love a floral crown, could this afternoon get any better I want to dress up like this all the time!
Jenny has a very special way working with clients, making you look dreamily into the distance, having a fan blowing on your hair to make you feel like Beyonce, its just wonderful. But at the same time if there was a position or something I wasn't feeling she made me feel comfortable to say, 'actually can we try something else' which in the past with other photographers I haven't felt I could say.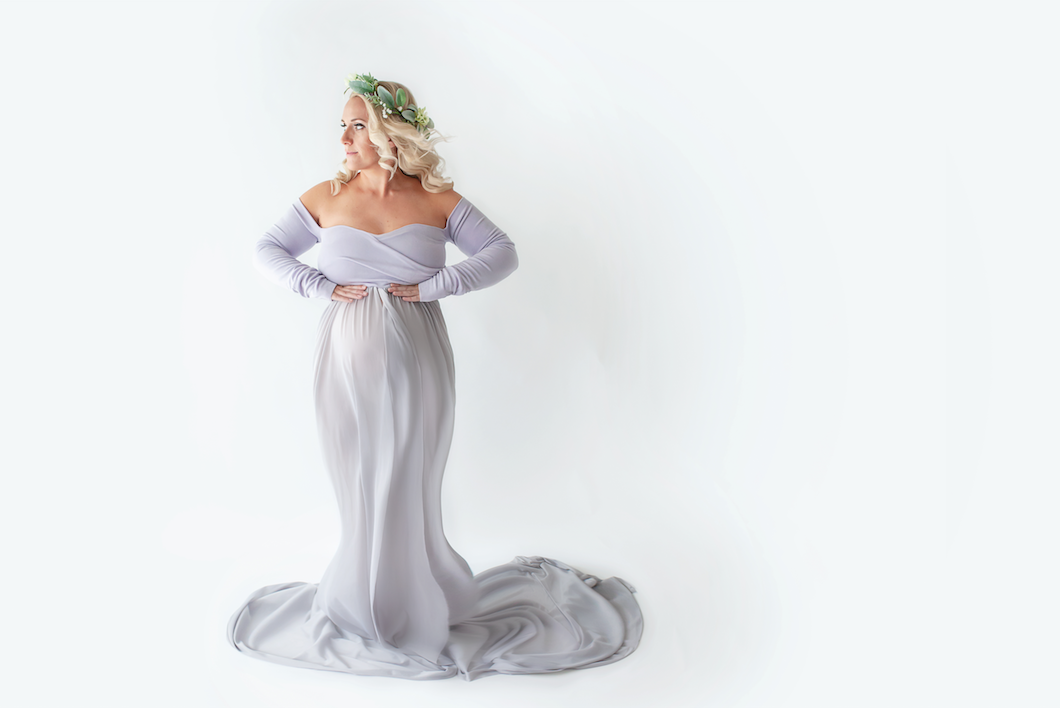 | | | |
| --- | --- | --- |
| | | |
When I received the photographs I was so impressed, bit blown away really at how she had managed to capture my pregnancy in such a beautiful way. My previous two pregnancies I hadn't fully embraced my body and with the first didn't allow any photographs. With the second an uncomfortable clothed shoot. So I was so happy to finally have some photographs that I will cherish forever. I posted them on social media and felt beautiful all over again when people responded with such lovely comments. It really does give you such a boost, and when feeling heavy and uncomfortable a lot during pregnancy its exactly what you need.
| | | |
| --- | --- | --- |
| | | |
| | | |
| | | |
I'm now booked in for a newborn shoot for when my little boy is born in July/August so I can't wait to experience that with my partner to. Thank you Jenny you are a wonder and every pregnant lady should come and have an afternoon with you. If you are a previous client or thinking of booking onto one of my Devonmama courses you can receive a exclusive discount with Jenny South Photography.
I also took along some of my Devonmama Birth Affirmation Cards to create some brilliant commercial shots, I got some really positive vibrant images to use on my website and social media.
| | | |
| --- | --- | --- |
| | | |
| | | |
| | | |