Devonmama - My Birth Story
Posted on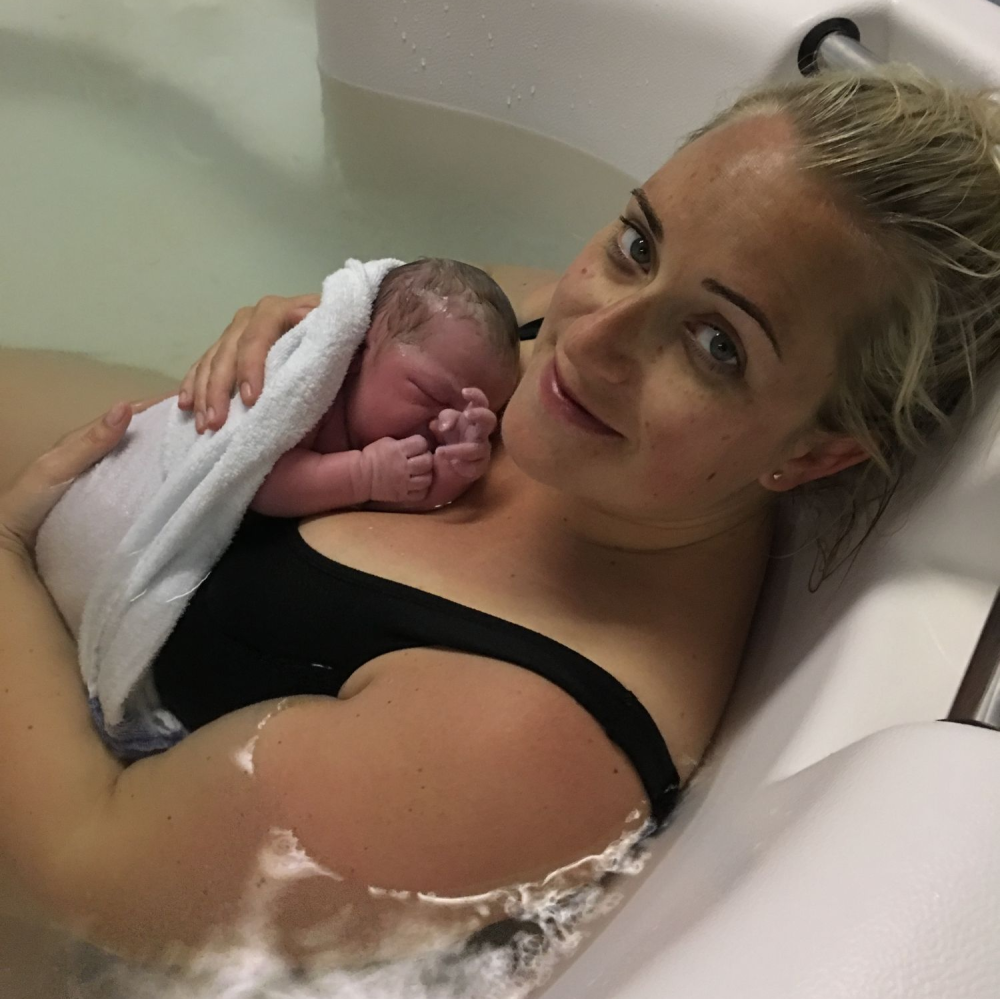 Primrose is 2 and a half now so my memory is a little foggy but thought it time to actually write my birth story.
Three days before my due date I went to bed as normal. I woke around 3am with some period like cramps. I got up around 6am and had a shower breathing through the surges which we manageable but starting to pick up. The midwife came around 7am and examined me. I was shocked to find that in those short hours I was 3cm dilated. With my first I was in labour for 5 days and only 0.5cm in all that time. So I was very happy with the fact id stayed so calm and managed to progress so well.
The midwife advised that I should go to hospital now. My mum came to collect my 2 year old. I breathed through the surges stopping as I walked up from the carpark to the hospital. When I got in the lift a midwife was arriving, her name was Josephine and turned out she was there for me :) We we taken to the pool room and felt lucky it was free as I had planned a water birth. Examined again I was now 4cm, yay this won't take long I thought. But unfortunately the hospital environment had slowed my surges down and by 12noon everything had almost stopped and I was sent home. I remember being so disappointed as I had such a lovely midwife, who had done hypnobirthing and fully understood me, and I had the pool room too!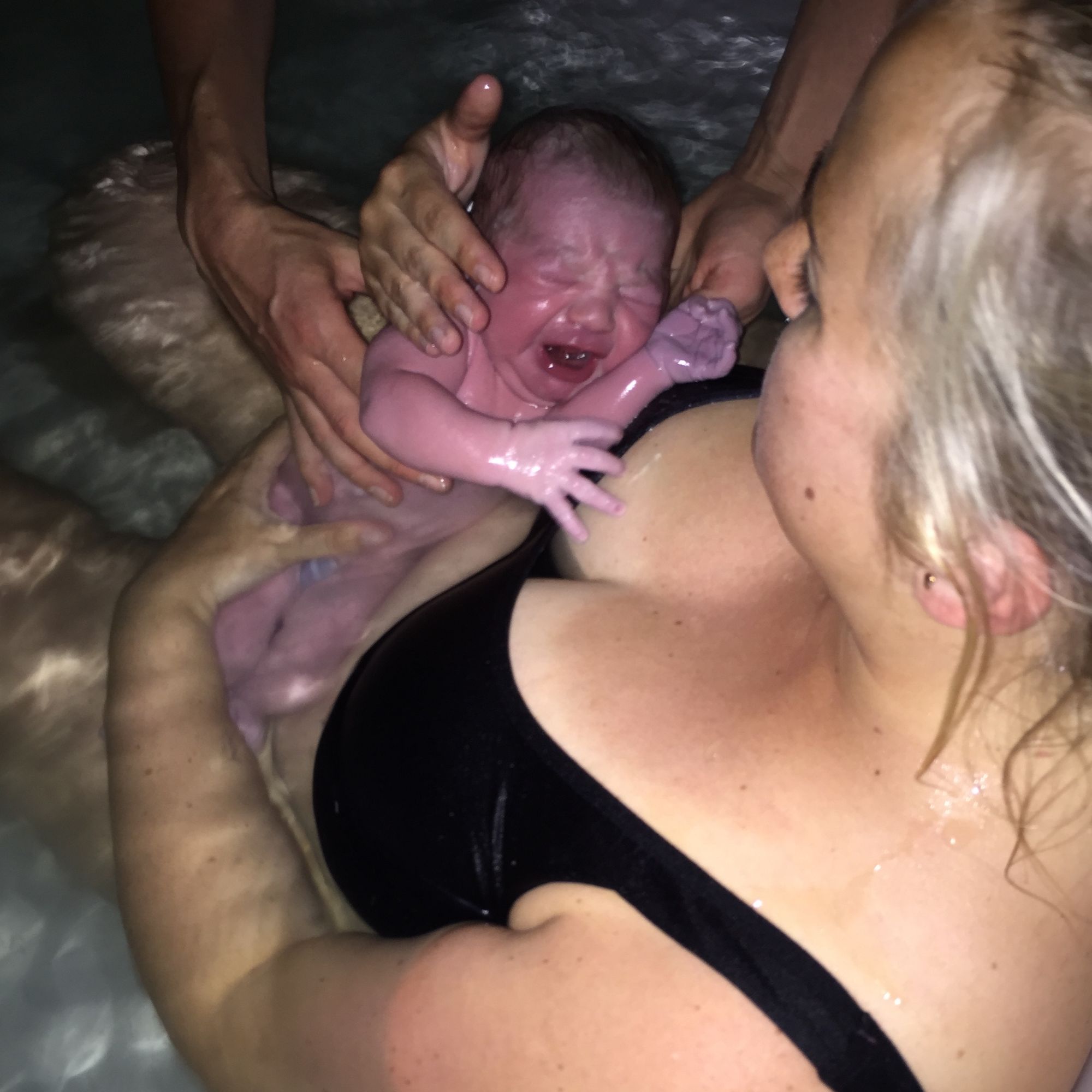 So home I went, surges still coming but more sporadic, tried to nap and then went to a long walk down to the beach and back. Everyone seemed to come back to the house around 6pm and the surges really started ramping up. I put in my headphones and listened to my tracks wanting everyone to leave and stop talking to me. With my little boy in bed I had some food whilst I bounced on the ball and by 10pm I had called the midwife again. They sent Josephine to my house, yay! The same amazing midwife from earlier. She took one look at me and said you can see the change you're most definitly in established labour now.
We drove to the hospital and I got the same pool room, amazing. I had been using a tens machine all day but needed some gas and air now, which made me sick but I got used to it in no time. I was examined and was 5cm so I got in the pool around 11:30pm. I had my relaxation tracks playing on my phone and the room was dark, I stayed quiet and focussed and used the gas and air. My midwife was quiet in the corner only using the mirror to check what was happening.
The surges became very strong and I hit a wall and felt like I couldn't cope much longer, She just asked me to focus getting through the next surge which I did, and then the next, she just knew what was happening even though I didn't. The next minute I felt the need to bare down, she said go with your body and I pushed and my waters went, the next surge the same and her head was out. She asked me to stay calm and breath baby out without pushing to hard. Within an hour and a half id gone from 5cm to 10cm. Primrose was born at 2:06am and it was the most amazing experience of my life. So calm and serene, followed by an incredible high. I was able to get up and have a shower shortly after, I felt like I could do it all over again the next day. Hypnobirthing really changed my life and thats why I decided to start Devonmama.