Whitelake Midwifery Led Unit
Posted on
I've wanted to visit Whitelake Midwifery Led Unit (also known as Newton Abbot Birthing Rooms) for a long time now. When we discuss where to have your baby during our classes this is an option. So on Saturday I went to find out more. The staff there is so lovely and accommodating, Theresa arranged a private viewing for my myself and my partner. I was viewing the facilities for my Devonmama clients but also for myself as I'm due to have my third baby in July.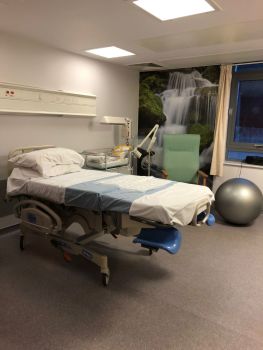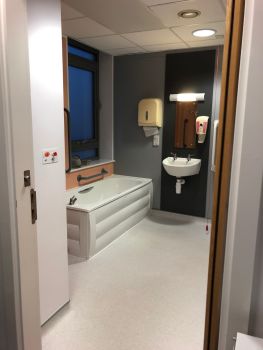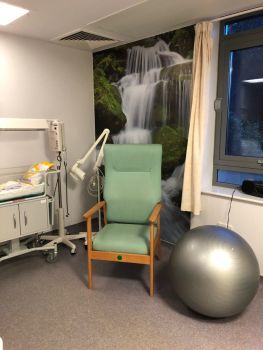 My initial reaction was this looks like a private hospital, everything is spotless and seems very new. The unit is on the ground floor and made up of two birthing rooms an office and corridor area. No one was around and it was so quiet, no one rushing around. The first room I was shown was the Willow Suite, this is the smaller of the rooms, which they refer to as the spare as rarely there are two mothers giving birth at the same time. This room is lovely and spacious even for the smaller of the two and it has a beautiful waterfall on the wall, creating a calming atmosphere. The ensuite is very spacious indeed and has its own bath for women to relax in before giving birth. There is no pool in this room.
So moving through the corridor with not a sign of any other people at all we were shown the Water Lily Suite. As soon as I entered this room I felt excited, a large room with a wonderful big birthing pool in the middle, positioned directly in front of the most serene wall mural of a calm lagoon, which just instantly reminded me of the 'Sea of Serenity' and the calming pool of healing water from my course scripts. There was so much space to move around and a lovely large ensuite facility with a shower for after you've had baby, or even as you are in labour. I knew as soon as I stepped into this room I wanted to birth my baby here in July. I felt instantly calm and at ease.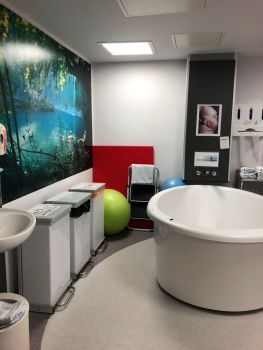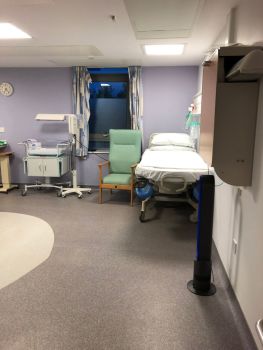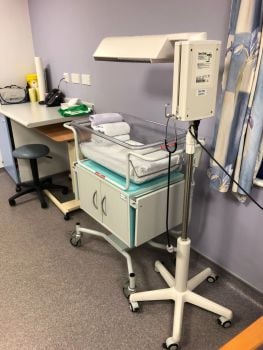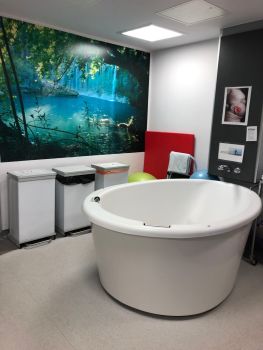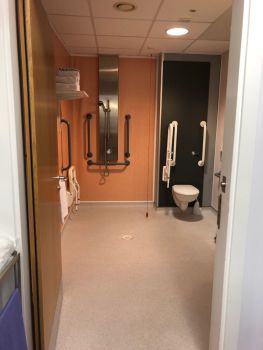 Each of the rooms have a discreet pull down cupboard with all the supplies should the baby need them once born, which is nicer than a big invasive trolley being wheeled in. There is a fridge for you to bring some of those important snacks and supplies, which get you through the workout, which is birth.
Women will have a home assessment and are only admitted to the midwifery led unit once in established labour. As this is a midwife led unit no pain relief apart from gas and air is available on site, if you felt the need for pain relief you would be transferred by road to Torbay Hospital, which is approx. 20 minutes away.
The facility has one birth pool, birthing stools and mats, dimmable lighting, mood lighting and radio. It is recommended to take a Bluetooth speaker for any music or hypnobirthing tracks. As with the hospital you are allowed to have two birthing partners. At Whitelake you are able to birth your baby in a quiet and private environment with many reporting on themselves, partner and midwife were present.
Id highly recommend going to have a tour if you're interested in having your baby here please call 01626 324651 to make an appointment.