Can I get to the nice bit now?
Posted on
Remembering back to when I'd just found out I was pregnant, my friend was 8 months and couldn't wait to have her body back, I said "oh I love being pregnant always have". Fast forward to 17 weeks and pregnancy number 3 is hitting me like a tonne of bricks. Does your brain just block everything bad out?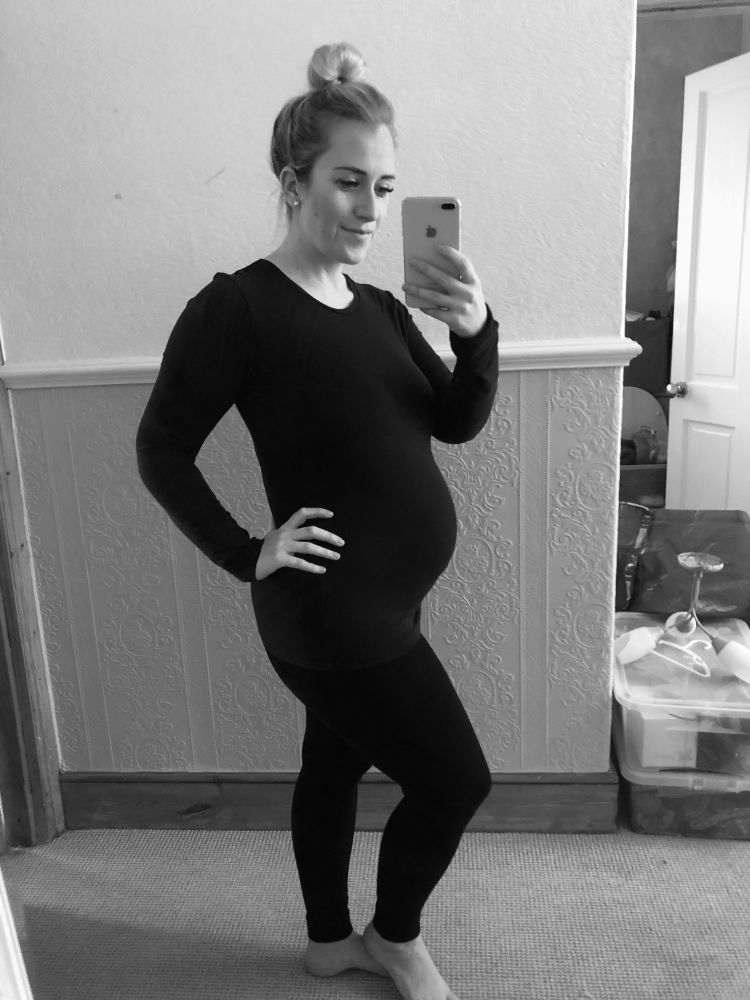 I have rose tinted memories of my first two pregnancies, this time I'm finding it a lot harder. The first trimester was pretty much a haze of anxiety and depression, which was extremely hard while looking after two children, but as children do they got me through it. My partner was my absolute rock, he took anything I would throw at him, sometimes even literally! I read somewhere that love isn't about the being in love, the nice bits, the romance and the honeymoon period. True love is the part where it gets tough and you support and help each other. This is our first baby together so everything is all new for him and he's happy and excited and then there's me, a completely different person that cant stop crying in the corner and having no ability to actually rationalise any decisions. Have any of you had this?
Once I started speaking to other mums, they to said they had experienced this Pre Natal Anxiety and Depression, and I found out it's actually more common that Post Natal Depression. I visited the GP and they just wanted to put me on some medication or another, which I have never wanted to do. I decided to take things into my own hands and try to improve how I felt myself. Id seen a fantastic reflexologist Nicol Fullalove at Love Yourself Beauty / Holistic / Well Being before for fertility and well being so I thought I'd give it a go. I went to my session very anxious and had thoughts running round and round my head. By then end of the session in her lovely relaxing room, I was the most calm id be in weeks, I almost instantly felt better and from that evening I gradually started to improve, I saw Nicol every two weeks until I felt I didn't need it anymore. Reflexology is such a clever practise, they can tell you which parts of the body need working on. She could see my stress areas improving through time. I also practised mindfulness and meditation and luckily by 12 weeks the fog started to lift and I started to feel like me again.
Then January hit us, the most horrendous bug, it got me first D&V followed by cold, painful cough and flu like symptoms. I think getting the bug first, then each of your family getting it is the worst combination as I had to then look after everyone else and couldn't really recover myself. I also find it very difficult when you can't just throw back some cold and flu tablets or a lemsip, I got so annoyed at the pharmacist who will always say no. Anyway we power through. Manuka honey, lemon and hot water and paracetamol was my go to life safer. Are there any other wonder remedies out there?
In the midst of all this we moved house, which is hard enough being pregnant not being able to lift anything but I organised and delgated to the max! I then stopped on the Monday and got tonsillitis, thinking can this actually get any worse, listen to me moaning on. I'm longing for summer days and floaty dresses, breathing in warm fresh air and not being covered in 3 people snot!
Tomorrow I've decided after weeks of illness, stress and caring for everyone else I'm going for some reflexology, it can help to boost the immune system which I totally need right now, as well as being totally relaxing and enjoyable.
I felt like I wanted to write about how difficult it can be during pregnancy for some, especially just feeling rotten and poorly for weeks on end, it can all sound quite negative so I will balance this out with a positive blog post when I'm feeling wonderful during the middle stages (which im actually in haha) but once the cold weather and the illness starts to fade.
(Reality - Put some make up on to take a bumpy, then had to immediately go to bed so poorly with tonsilitus!)